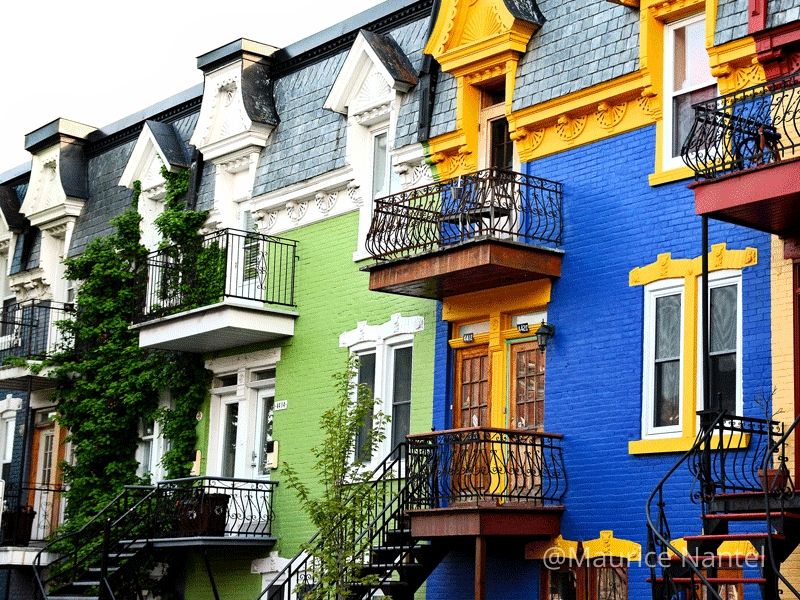 All external links in this article are in French.

While spring was slow to emerge, April was a particularly hot month in the real estate sector. We see it everywhere: property sales are happening faster than ever, and both sellers and buyers are benefiting!
According to the APCIQ, residential sales increased by more than 11% compared to the same period last year for the Greater Montreal area.
Condominiums: 17% more sales than last year, and an average value of 8% high.

Plex: 12% more sales than last year, and an average value 6% higher.

Single-family homes: 6% more sales than last year, with an average value of 5% higher
However, there has been a decrease in the number of listings in effect. In April, 21,111 properties were for sale, 17% less than in April 2018.  
First trimester data for Montreal by neighbourhood
Plateau Mont-Royal
The selling times are exceptional. Regardless of the type of property (condominium, single-family, duplex or triplex), sales are between 14 and 43 days less than on the same date last year!

The number of condominium, single-family home and triplex sales has fallen, but duplex sales have exploded by nearly 78%!
Rosemont
While it takes longer than last year to sell a single-family home and a duplex, condominiums and duplexes sell about two weeks faster than last year.

Sales of condominiums, single-family homes and triplexes are up (11%, 60% and 21.7%).
Ville-Marie
The sales times are also falling dramatically: condominiums are selling 23 days faster, duplexes are selling 5 days faster and triplexes are selling 66 days faster!

Sales of duplexes and condominiums increased (33.3% and 8.1%).
And elsewhere in Quebec?
This increase is not isolated, since we have been observing an increase in the number of transactions for 5 consecutive months! The QFREB Barometer data for the first trimester of 2019 also show that this is the case throughout Quebec.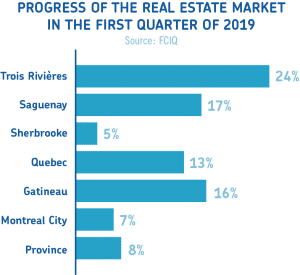 Would you like to take advantage of the dynamism of the current market? Contact one of our brokers now, with no obligation on your part. 514 597-2121