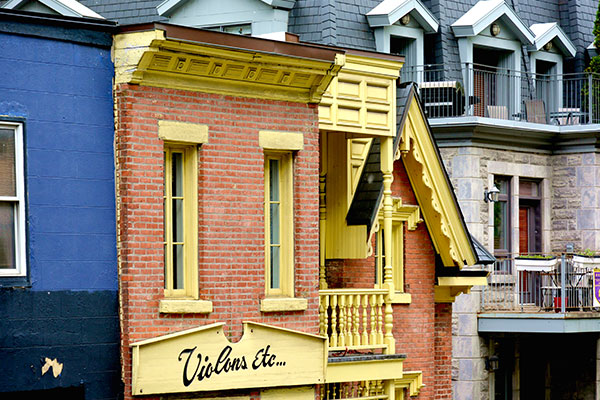 Becoming a homeowner is sometimes the project of a lifetime
More and more people, alone or as a couple, decide to take the dive and choose to build their wealth by buying a property. If you are considering investing in the Plateau Mont-Royal in 2019, it is essential to evaluate the possibilities before taking this dive into home ownership. As a future owner of the Plateau, this article is made for you and will help you learn more about the real estate market in this charming neighbourhood where life is good.
Market Overview of the Last Six Months
All surface areas or floors combined, new, renovated or not, divided or undivided, 368 condominiums changed ownership on the Plateau Mont-Royal during the last six months of 2018. At the beginning of this year, what price can you expect to pay for a unit in one of the most flourishing real estate markets in the city?
The average price paid by buyers in the last six months was $412,500, inflated by the sale of 4 condominiums at over $1 million. To have a portrait that excludes the weight of millionaire sales, the median value was $390,000, meaning that half of the buyers paid less than this price and the other half had to pay more.
More than 20% of buyers paid more than the asking price
Evidence of the effervescence in the market, several buyers competed for the same unit by submitting competitive bids, with 76 out of 368 buyers paying more than the asking price and 40 paying more than the full price. The strong competition was felt in the weak bargaining power of the buyers. The median time to sell was 29 days, meaning that 184 condominiums sold in less than one month.
Being well accompanied in these market conditions can make all the difference in order to pay the right price. You have to be able to make up your mind by asking for quick access to all recent comparable sales, those of the real estate boards' Multiple Listing Service (MLS). Since this real market includes 9 out of 10 sales on the Plateau, these comparable sales are more exhaustive and therefore more significant.
What size per price range?
To take into account the diversity of condos on the market, the table below (see full article) presents an analysis according to different price ranges paid by buyers. For each price range, the average living area was calculated to establish the average price paid per square foot.
In order to tend towards more homogeneous areas by price range, only condo resale of more than $250,000 in buildings of four floors or less were considered. Thus, sales of undivided co-ownership and new condos were excluded, which brings our sample down to 205 condos sold between July and December 2018.
Read the complete article by Jocelyn Vaillant, real estate broker at Via Capitale du Mont-Royal.