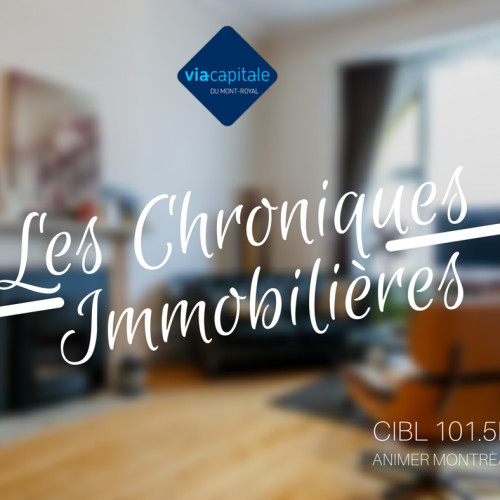 This week on CIBL's program Les Oranges Pressées, we were asking ourselves a question that everyone had already asked: is the broker's appearance influential when selling or buying a property?
The study 
An article by Mélissa Mensing, a Montreal broker, reports that a study conducted in the United States in 2012 revealed that the most attractive brokers are more likely to sell the properties they are entrusted with for a higher price. The survey takes into account the comments of 400 people who were asked to rate the attractiveness or otherwise of a broker on 10 points. 
Yet, it is also apparent that the long-term effectiveness of these attractive brokers is not as important as that of their colleagues. The study concludes that these brokers are selling far fewer properties despite their success. 
At the same time, the New York Times published an article about a female real estate broker who was a former supermodel and who explained that she would never put her picture anywhere. People sometimes have prejudices when a woman is considered too beautiful.
Less influence in Quebec
Although appearance may be important in the rest of North America, Quebecers are certainly different in this respect. On the contrary, a person who puts himself forward too much may be considered inappropriate. For example, the Huffington Post shared a poster of an agent, Diana A., on which her face was shown with the inscription: "Let me take you home, it's gorgeous inside". This advertising had created controversy because it was clearly sexual in nature. In Quebec, one would expect the self-regulatory organization to intervene in a case like this. 
Broker training 
When you learn the brokerage profession, you don't talk about physical presentation. It is through experience that we will learn to dress properly and to take care of our appearance. 
With the arrival of the web, the broker must be visible, we no longer buy a property based solely on a photo in a catalogue as we used to. It's the same with accountants, lawyers: we want more details about the person we're dealing with and not just about the service they provide. 
Via Capitale Mont-Royal is a matter of heart and expertise. We want to change the image of brokers: it is not the physical aspect that we value but rather skills, knowledge and expertise. We chose to put the person forward on advertising signs, but with the aim of increasing their popularity. For example, some buyers will regularly see a picture of the same broker in their neighbourhood and will want to do business with them because it's reassuring to deal with someone you've heard about.
We invite you to visit our blog to find out more about our brokers.