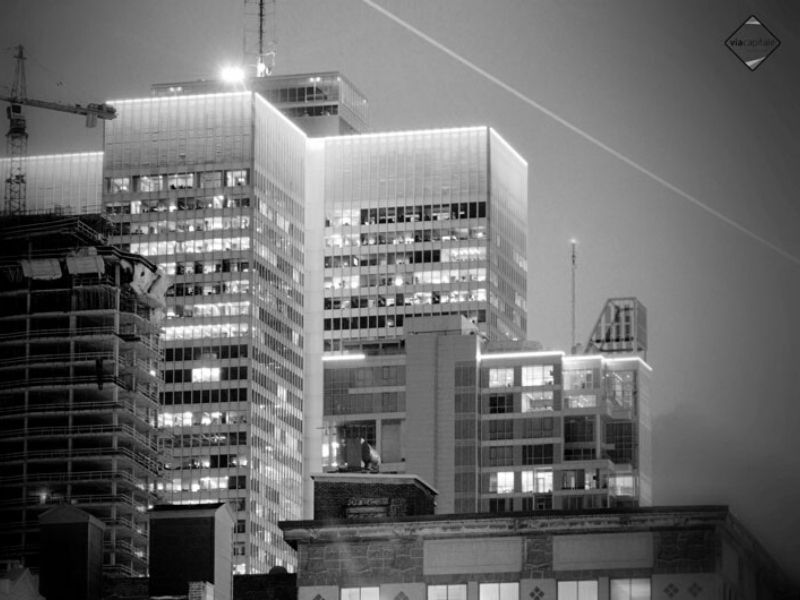 On CIBL radio, Nathalie Clément, director of Via Capitale du Mont-Royal, shares with us the surprising figures from a report highlighting the ecological trend in real estate renovations.
The survey conducted by Oxford properties, Mcgraw Hill properties and the Canada Green Building Council suggests that it is currently ⅓ construction that meets green standards. By 2017, half of the buildings will be built.
In North America, the energy consumed is mainly related to buildings, accounting for 54% of total energy. In other words, more than half of the energy we consume is used to power the places in which Canadians work and live.
An excellent commercial example of this trend towards ecological renovation can be seen in the Place Ville-Marie building located in the Borough of Ville-Marie in Montreal. This building from the 1960s is currently being converted into a LEED building, thus saving a lot of energy.
At the individual level, what can each citizen do to save energy? Ecological renovation means that your property takes 4% of its initial value. 8 years are enough to recover the investment invested in ecological transformation. In the long term, this deployed amount will save you money on your electricity bill. 82% of building owners and builders have seen a decrease in energy consumption after environmentally friendly renovations.
Via Capitale du Mont-Royal is following this ecological movement by launching its EcoBroker program. This is a program designed by Via Capitale for brokers across Quebec in partnership with the organization ÉcoHabitation.
Brokers who wish to do so attend a full day of training, after which they can pass an exam to obtain the EcoBroker certification.
Eco-brokers are trained to recognize the ecological components of a property and can help customers improve the energy efficiency of their property, guide them in choosing more environmentally friendly materials and explain the ecological footprint of transporting materials.
Residential or commercial, individuals or brokers, everyone has a stake in learning about sustainable construction!
Follow us on Facebook, Twitter and Instagram to stay up to date on the latest trends in the Montreal real estate market.