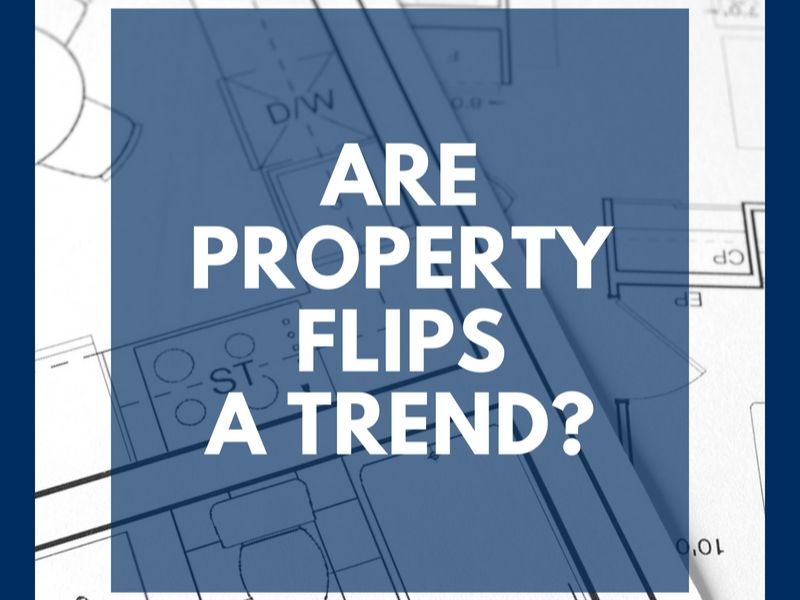 Are you familiar with the popular phenomenon of real estate flips in the United States and Canada? Although it seems a success among our neighbors, the flip may not be as advantageous as we believe in Quebec, and we explain why…  
So, what is it, a flip?
A flip is buying a property, renovating it and then reselling it within a short period of time, a maximum of 12 months. It is a phenomenon that was initiated in the United States and that marks people's imagination. Moreover, there are several television programs exploiting this idea, for example, "Flip This House" popular in the United States, "Des idées de grandeurs" at Canal Vie and even among young people, Vrak proposed for a few years to renovate teenagers' rooms in "Méchant Changement". This type of program responds to a curious audience that loves to see the before/after house. It's a very impressive and fast transformation!
A misleading practice
The flip is a fascinating process and that seems to be money made very easily, but this is not exactly the case. It should be noted that this phenomenon, which began among our southern neighbors, is a direct result of the 2007-2009 subprime crisis in the United States. Let us remember that 6 million Americans lost their homes and had their property taken back by the banks! This is huge!
These unfortunate events resulted in many vacant homes, which clogged the real estate market and led to a steep drop in house prices on the resale market. This has attracted investors, who have bought back some properties for a penny. These people had the expertise, many were contractors who renovated these properties and sold them at a profit. From there came the television programs surrounding "flipping", which generated a craze for these practices, which were popularized all the way to Quebec. There are also people who have become "gurus" in this area.
According to studies, American cities where we can easily get a return on our investment by making a flip, are those with a booming market, a low unemployment rate and many professionals who are able to buy a property. In light of these factors, Montreal may also seem a good place to flip.  
However, the economic situation is not the same here.
For "flipping" to succeed, it also takes a certain rate of financial recovery, which we do not have in Quebec. In recent years, there has been a decrease in notice of exercise and abandonment. An exercise notice occurs when you do not pay your mortgage to the bank, which records a notice stating that by default, after 60 days without being able to honour your payments, if you are still unable to pay your mortgage, the bank will become the owner of the house or it may request a judgment so that a forced sale under judicial control can take place to sell the house quickly.
As for neglect, it is the situation in which the bank takes back ownership. Since the real estate market is currently to the advantage of sellers, fortunately, few people find themselves in this unfortunate position, and since homes are selling at a good price at the moment and there are no or almost no takeovers of finance and for there to be a sale in the sense of the brokerage law, there must have been an MLS marketing, there are very few homes that we could call bargains. Moreover, houses that end up being sold in a process of judicial control often require major work and have been neglected by their former owners. It is better to leave these "investments" to people who have experienced work teams.
The art of flipping, less glamorous than we might think
All in all, we have to get out of this illusory dynamic that is sold to us in renovation programs. In reality, flipping is much more complicated than that and is not for everyone. The Montreal real estate market is on the rise, so it would be wiser to make a long-term investment rather than rush into a flip-flop.
We advise you to weigh the pros and cons carefully before embarking on renovations that may not pay you much in the end.
For more information, read this article in La Presse [French] : Payant, un flip immobilier ?