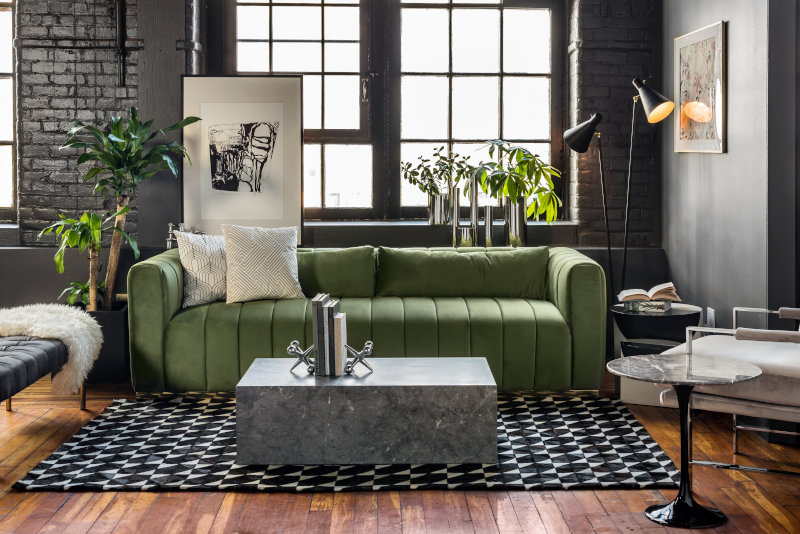 Just a few steps from our agency, on Mont-Royal avenue, is Maison Prunelle, a boutique specializing in mid-century modern furniture and decor. Having opened its doors last spring, it is a destination of choice for mid-century enthusiasts who want to buy local. 
A passion for the mid-century 
For the founders of the Prunelle brand, Charles Kay and Vanessa Stettler, the passion for retro furniture was born over 25 years ago. At the time, the couple began a collection of original mid-century modern furniture for their own home.
It wasn't until years later that Kay and Stettler decided to bring their love of the mid-century to the masses. Having already worked as furniture designers and wholesalers for several years, they founded the Prunelle brand in Montreal in 2015. Their goal is to reproduce their favorite items by adapting them to modernity and selling them at an affordable price. 
Prunelle's furniture, handcrafted in Montreal and elsewhere, is inspired by world-renowned pieces that have become unavailable or overpriced. With their reproductions, the duo is able to "democratize" retro furniture by making it accessible to a larger number of people, as founder Charles Kay mentions in an interview with La Presse. 
The Montreal-based company, which has been operating exclusively online since its inception, has now opened its store in recent months, at a time when mid-century design is experiencing a major resurgence in popularity. 
A location in the heart of the Plateau
Located at 844  Mont-Royal E. avenue, the Maison Prunelle boutique opened its doors in spring 2021. The choice to set up shop in the heart of the Plateau Mont-Royal was not made at random, we read in a press release issued by the Prunelle team at the opening of the boutique:
 "The Plateau Mont-Royal is a major cultural and artistic hub of the city. Architectural heritage is omnipresent and the neighborhood represents a demographic of different age groups. Professionals, young entrepreneurs, artists, young families and people who have been established for decades make the area so charming. To me, the Plateau represents the diversity of Montreal and why the city stands out in Canada," explains Charles Kay.
Inside, the store is warm and welcoming. Furniture and accessories with a retro feel are displayed throughout the store in an impressive variety of colors and materials. You will immediately feel inspired to decorate your own home! 
Maison Prunelle also offers interior design services to its clients. Indeed, the team can provide you with advice to embellish your spaces, and it is even possible to materialize your inspirations by ordering custom furniture.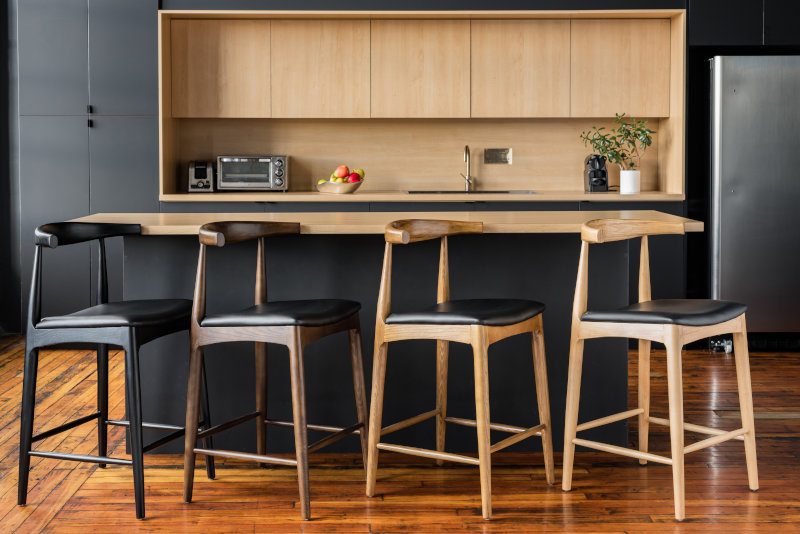 Photo credit: Maison Prunelle
An opening at an opportune moment
Surprisingly enough, Maison Prunelle is the first furniture store to appear on Mont-Royal avenue; and its opening on the commercial artery that crosses the Plateau comes at an opportune moment. 
Indeed, the situation we have experienced in the last year has highlighted the importance of being comfortable in our homes and having a home that is adapted to our needs. In such a context, having easy access to interior design professionals is a very welcome service for the many people who currently feel the need to reorganize their property. 
The launch of the boutique also comes at a time when many people are realizing the importance of buying local, a trend that our agency strongly supports. We are therefore delighted to see Maison Prunelle appear in our neighborhood, a business that offers residents of the Plateau, and elsewhere in Montreal, the opportunity to purchase quality furniture from a local company.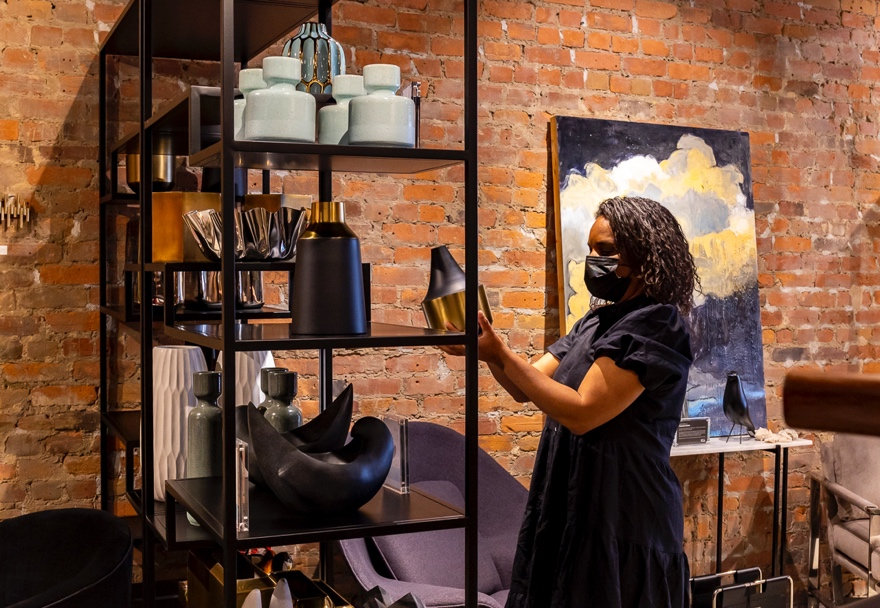 Photo credit: Maison Prunelle
The favorites of the team
As you know, we love to talk about our favorite places in the neighborhood on our blog, and love to discover new ones to visit. So we asked the Maison Prunelle team to tell us about their favorite spots on Mont-Royal avenue, so we could get to know them better. 
On the food side, the team mentions the fine butcher shop La Maison du Rôti and the cozy bakery Le Toledo. They also share with us their love for Chez Victoire, a restaurant not to be missed on the Plateau.
Another of their favorites: Le Trunkshop, an independent clothing store for women. 
In short, all wonderful addresses to discover!
To learn more about Maison Prunelle and their latest collections of furniture and accessories, we invite you to visit their website or to go directly to their boutique, located at the corner of Mont-Royal Avenue and St-André Street.