We read everywhere and all the time that the market has sunk and that it will take us 2 or 3 years to recover… 
Apart from the fact that these forecasts are highly pessimistic and anxiety-provoking for professionals in the sector, the question that comes up most often is: are they true?
As I said in my message last week, my optimism forces me to have some doubts in this analysis so …
Let's see the glass as half full, rather than half empty…
Indeed, as you can see on the graph below, (extremely well done by Elaine, the outstanding accountant of the Via Capitale du Mont-Royal office), sales increased by 219% (yes you read that right, 219%!!!) between April 24 and 30, 2020.
(Diagram in French)
Between these two dates, in 5 sectors surveyed in Montreal (Plateau Mont-Royal, Rosemont, Sud-Ouest, HOMA, Ville-Marie), 86 new properties were introduced to the market, and 11 already have a PAC (Conditional Purchase Agreement). 
And still between April 24th and 30th, 115 were sold (this includes, of course, the old properties that were already on the market)!
Cruising rhythm regained?
So ok, it's not the absolute dream, because we are far, very far from the figures of the previous months, but let's not forget that there are few properties on the market (on the one hand, properties put on the market after April 21, 2020 cannot be physically visited so they are difficult to sell, even to priority buyers …).
But this remains an encouraging and motivating figure! There is light at the end of the tunnel.
All the clients I talk to, who were looking for their first home (I love working with first-time buyers, but don't worry, I'm not intolerant, I love working with all buyers!) are still in active buying mode! 
They're just waiting for the government lift on priority purchases, because they don't fit the criteria, but they're still buyers.
As soon as we have the opportunity to fully resume our activities by following a strict sanitary protocol, the odds are that the curve will skyrocket.
I will keep you informed, but in the meantime please take care of yourself and your loved ones. 
See you soon and if you need any help or advice, it will be my pleasure to accompany you.
Health is much more important than business!
Written by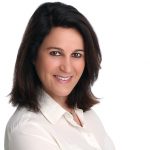 Samantha Lugassy
Residential Real Estate Broker at Via Capitale du Mont-Royal
Facebook Pro page