Did you know that your brokers at Via Capitale du Mont-Royal are also specialized in the sale of luxury real estate?
Indeed, to ensure we meet the diverse needs of our clientele, the Via Capitale banner has created the Art Program, which is divided into three parts:
Authentic: For the charm, the character, the contemporary or old architecture and the careful renovations.
Respectable: For chic, design, creativity and ecological renovations.
Technological: For LEED, Novoclimat and any ecological component certifications.
At Via Capitale du Mont-Royal, our brokers are leaders in selling high-end homes. We are leaders in Montreal's central boroughs and have always been keen to innovate in the way we market. Moreover, the fact that our agency is a member of the Prestige MLS private network, which comprises exclusively "agencies specializing in luxury real estate, carefully selected according to strict criteria", gives clients who do business with us a very high degree of international exposure.
In addition, to ensure that we promote our Art program properties worldwide, we use the ListGlobally network, which allows our brokers to advertise their properties on more than 100 portals in more than 60 countries.
Here is a beautiful example of a magnificent property located on Bélanger Island, promoted through our Art program.

This magnificent estate with a great deal of cachet is located on a private island surrounded by the majestic Lake Édouard in the Mauricie region. A private island, a magnificent setting in the heart of the wilderness, only 4 hours from Montreal and Quebec City… it still exists!
Do you prefer the city? Here is a property for sale in the heart of Rosemont.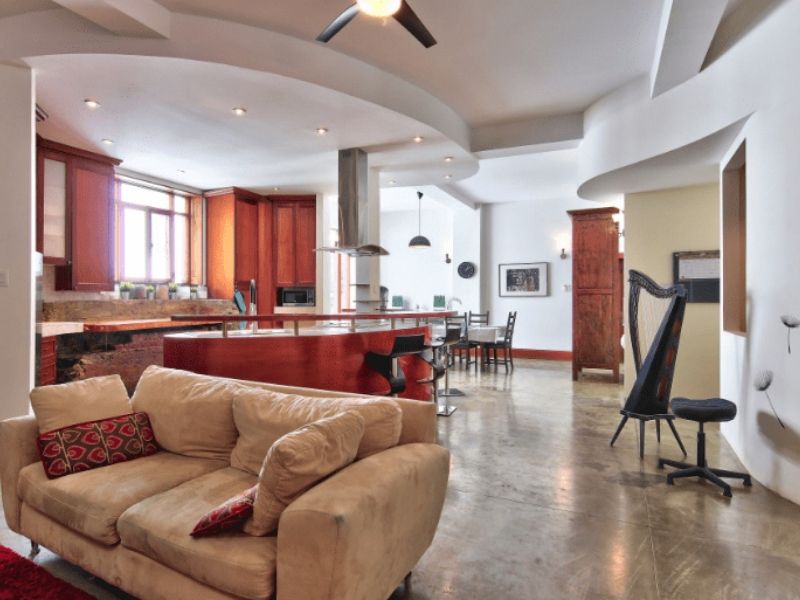 A huge, sophisticated and intimate property in Montreal? It is indeed possible!
This week we are also offering these 2 Victorian properties in Ville-Marie:
https://www.viacapitalevendu.com/en/montreal-ville-marie-montreal-rue-ontario-e-commercial-building-office-19270833/
Curious? Discover all the properties for sale on Via Capitale Art now!
With the specialized Art program, our objective is to do everything possible to showcase your property, while relying on the values of innovation and professionalism that drive us. 
We know that to make it unique, you have invested time, money and energy to make it unique. Of course, you want to find a buyer who is up to the same standard, and our brokers are there to take care of it all.
Are you looking for the rare gem?
Are you selling a unique property? 
Come and discover who we are.