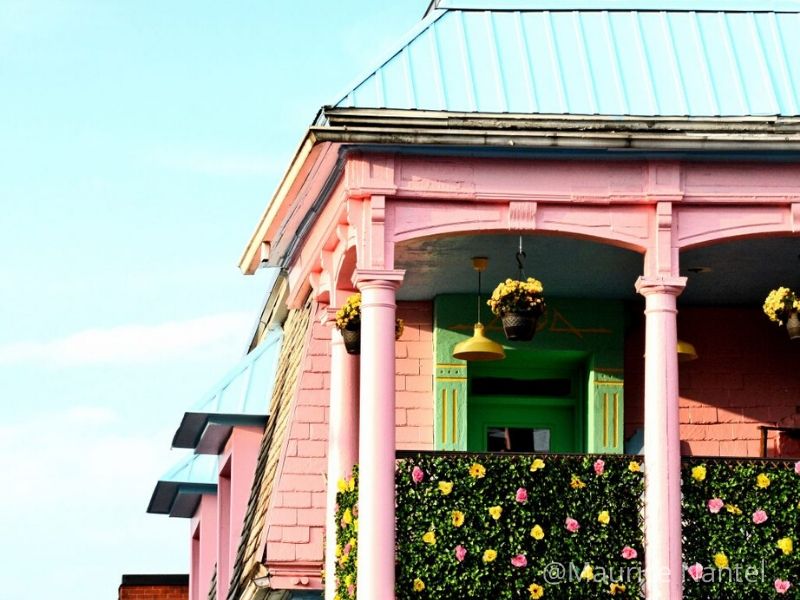 There is more and more talk of "atypical houses", those properties that have difficulty being sold because they are out of the ordinary.
Nathalie Clément, real estate broker and director of the Via Capitale du Mont-Royal office, knows this well. Even in the highly sought-after Plateau Mont-Royal neighborhood, some buyers are struggling to sell their exceptional properties.
Data from recent years suggest that sales of duplexes and triplexes are increasing, while sales of single-family homes are decreasing.
What is an atypical house?
While the term "atypical" has a certain negative connotation, an atypical property is not necessarily strange. It simply detracts from neighboring properties, whether by its size, architecture or design. A recent article in La Presse gives several examples of what an atypical property is. 
An atypical property can be both an asset and an obstacle to sell. Some buyers are specifically looking for this type of property, while others will automatically be discouraged.
What are the particularities of selling an atypical property?
Selling an atypical property can have certain disadvantages, even risks.
Some sellers, unable to find a buyer for their property at the asking price, have had to resort to selling their magnificent property at a loss. Others mentioned having had much longer sales delays than they had anticipated. Finally, particularly because of these two previous risks, some owners mentioned that they had to face an accumulation of costs: marketing, advertising, brokers, etc.
What particular role does the broker play?
A real estate broker is an important ally when selling or buying a home, and this is even truer when the property has features that can make its sale more complex.
Your broker can help you in several ways.
According to Nathalie Clément, who heads the Via Capitale real estate brokerage office, the key is to find the right buyer for the home. Your broker has a very thorough knowledge of the neighborhood, potential buyers and what works to attract them, and can thus highlight the good qualities and potential of your property.
At Via Capitale, brokers can also help you develop innovative strategies to quickly find the ideal buyer. Romain Lecompte and Benoît Maunie, alias "les deux agents dans la ville", have used real estate video to sell such a property, for example. This technique enhances the charm and high-end appeal of the property. It also makes it possible to find different buyers, such as outside Montreal and even at the international level.
To learn more about this innovative approach or to see the video created in collaboration with Arrive en ville – film, click here.
Finally, brokers are always available to provide advice when buying a property that is out of the ordinary. Nathalie Clément, for example, advises buyers to exercise caution before buying an unusual property. According to her, to be sure to get the full value of your property at the time of sale, it is always better to buy in the right neighborhood, the right environment. If you have a huge property for sale, it is better to be on a street where the properties are similar to it, otherwise, the time to sell and the expenses that come with it are likely to increase.
Photo credit : Maurice Nantel