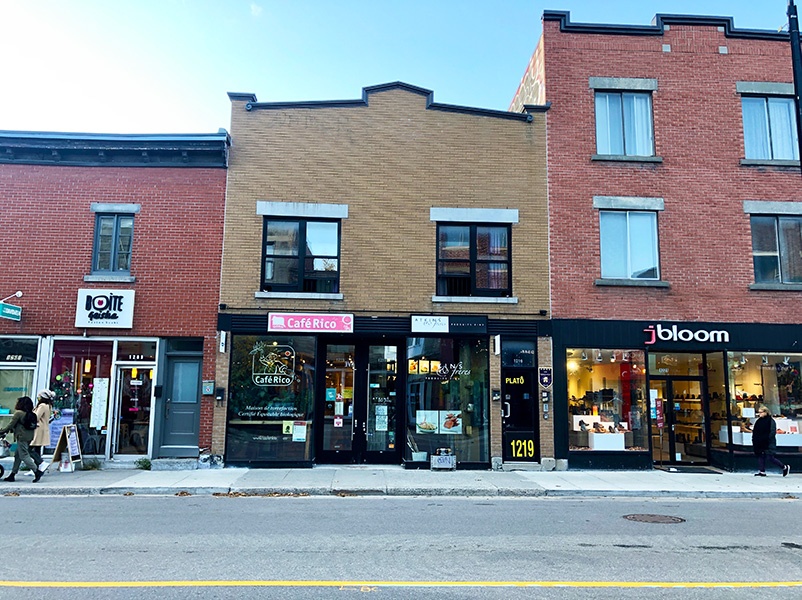 Just a few steps away from our offices is Café Rico, a very special place since it is the first 100% fair trade and organic coffee roastery in Quebec. Present for the past 18 years in the Plateau-Mont Royal district, its will is to reach 100% zero waste as quickly as possible.
Café Rico's ecological initiatives
Among the actions put in place, our neighbor suggests the filling of the customers' containers, (outside the pandemic era). He uses reusable and compostable coffee cups, bags and packaging. To minimize waste, he also offers bulk products (nuts, chocolate, etc.).
In addition, coffee grounds are used by an organic ginger producer on a farm perched on a building on the Plateau Mont-Royal, near our stores. Another noteworthy gesture, the Cadet Roussel biodynamic farm uses the coffee grounds to cultivate mushrooms.
In order to offer its customers a top-quality coffee, the founder, Sevan Rico, does not hesitate to source the best quality organic coffee possible from the four corners of the world. Moreover, you will have the guarantee that the producers are paid the right price. In fact, their salary is higher than the minimum wage set by fair trade certification organizations, such as Transfair in Canada.
Brokers who also care about the environment
At Via Capitale du Mont-Royal, these actions taken by merchants are important and we also wish to be part of this same approach of respect for the environment. This is why some of our brokers have followed a training course and have the Eco-Broker accreditation. They have thus developed knowledge in healthy and sustainable ecological housing.
Contact them so that they can advise you on the ecological components of a house.
Go taste the delicious coffees at Café Rico at 1215 Mont-Royal Avenue East.